How do I get the Halo inspired Spartan ship set?
Play Sea Of Thieves between June 10th - June 15th -23:59 PDT to earn the Spartan Ship Set! It'll be added to your account within 72 hours of your first play session! You can play either Adventure or The Arena to qualify.
If you haven't received within 72 hours, please reach out to our Support team by selecting the 'Raise a support request' at the bottom of this article.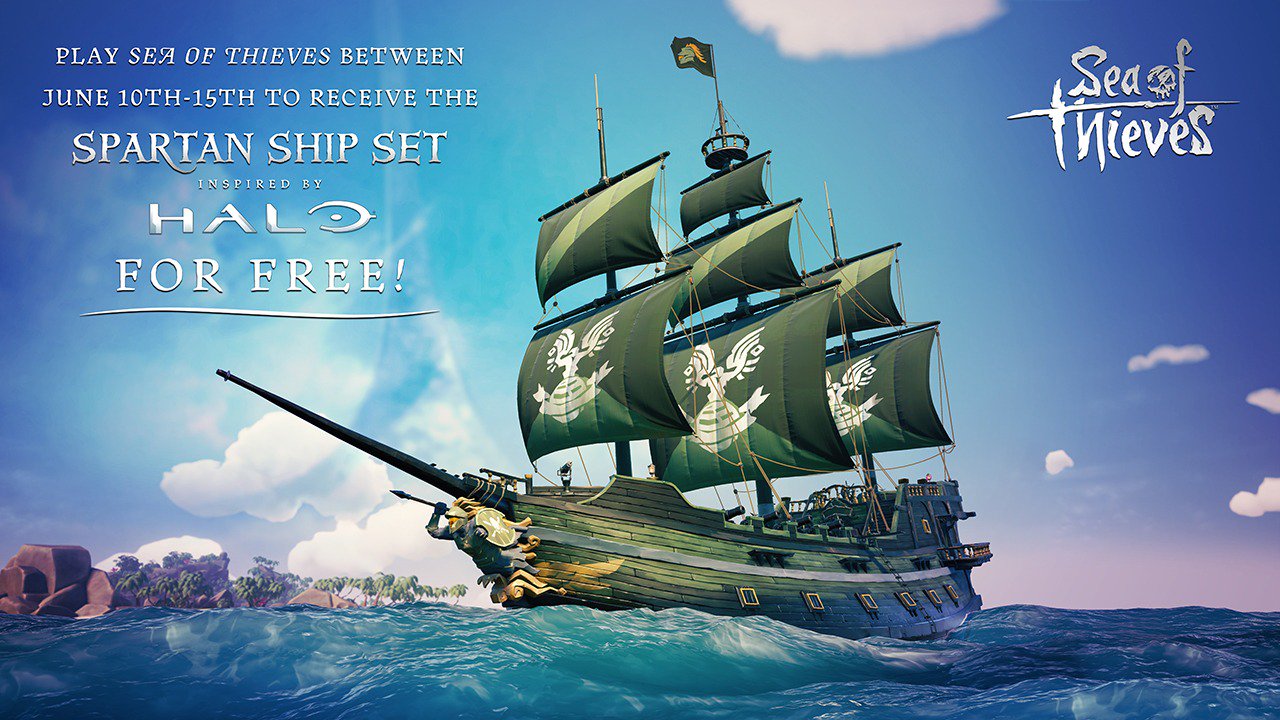 Did you find this article helpful
Still Need Help?
Raise a support request with one of our team.