How do I get the Halo inspired Spartan ship set?
Play Sea Of Thieves between August 20th - 8AM BST - August 24th -11PM BST to earn the full Spartan Ship Set! You need to load into an active game session for 5 minutes on either Adventure mode or Arena to qualify. 
It will be added to your account within 72 hours of your first play session!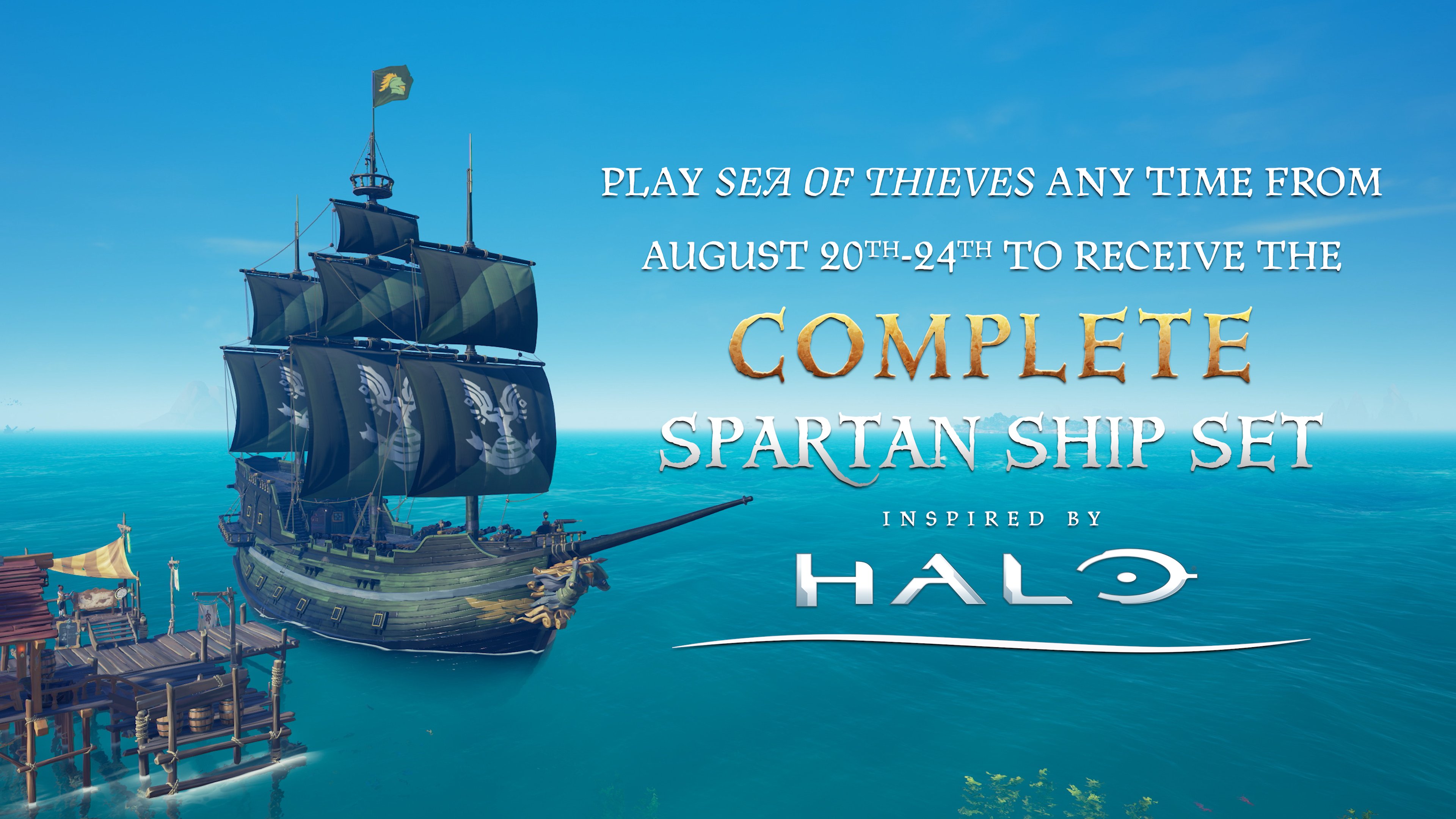 What Items are included in this promotion? 

Spartan Figurehead
Spartan Flag
Spartan Sails
Spartan Hull
Spartan Wheel
Spartan Capstan
Spartan Cannons
How will I receive my content?
The Halo inspired Spartan set will be delivered automatically to your account up to 72 hours after playing Sea of Thieves during the promotional period. No 5X5 codes required!
Where will I find my content in-game?
All of the Spartan themed cosmetics with the exception of the Spartan flag can be found in the ship customisation chest. The ship customisation chest is located next to every shipwright at any outpost, as for the Spartan flag you will need to climb up to the crow's nest of your ship and open up the Ship Flag Box to find it. 
Should you not have received your items after 72 hours please click the 'Raise a Support Request' button below for further assistance from our Support Team. 
Did you find this article helpful
Still Need Help?
Raise a support request with one of our team.