When booting Sea of Thieves through Steam, once you press 'Start Game' on the Start Game screen, you will be prompted to link your Xbox Live account to your Steam account.
But for some users it is appearing that the Xbox Live sign in box used to complete this action is incorrectly sized, with no way to resize correctly and no obvious way to progress.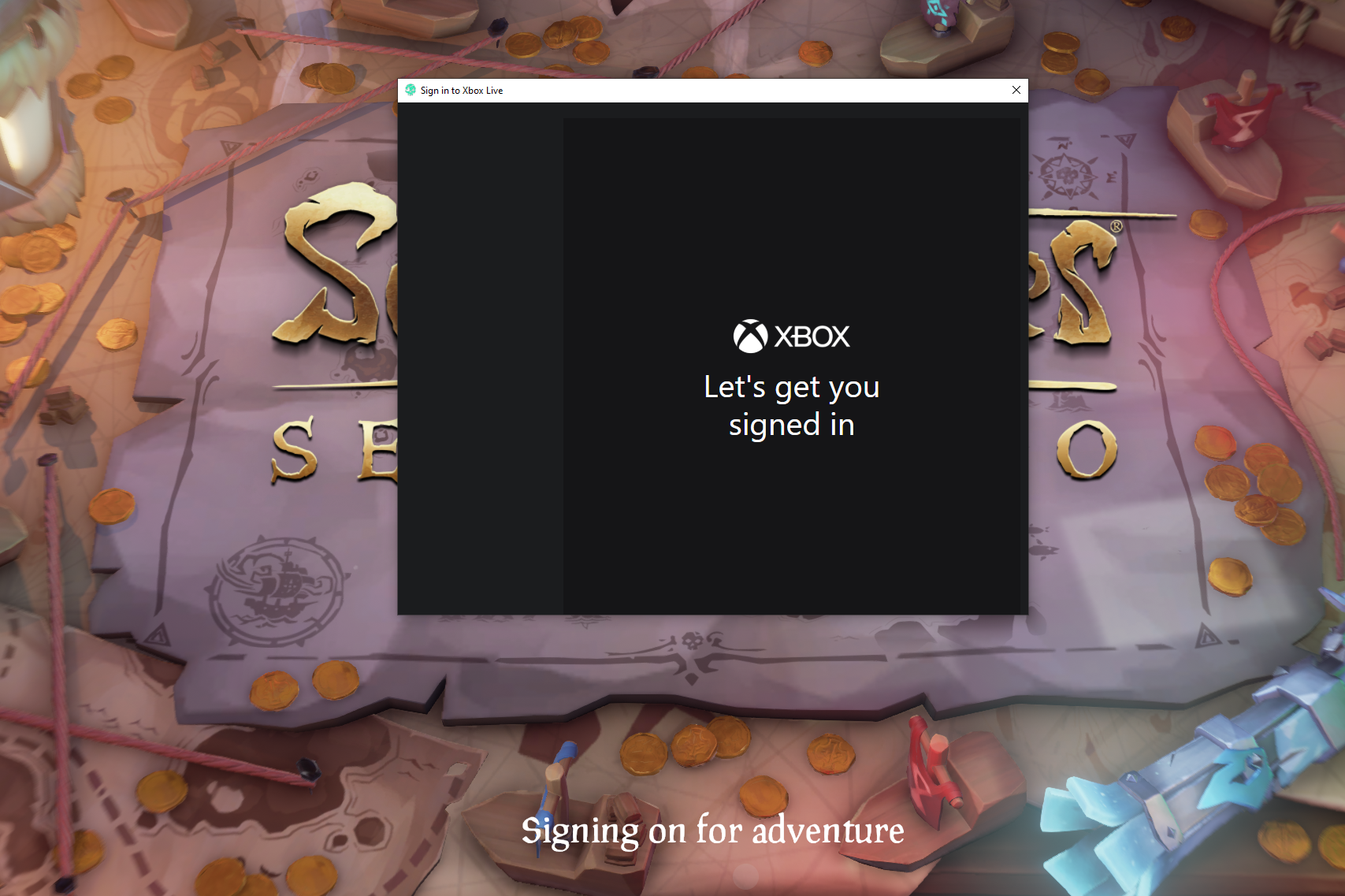 If this occurs, please try the following steps:
- Left click the 'Sign-in to Xbox Live' window.
- Press Tab and then Enter (but not together). This will then progress to the account sign in section.
- Enter your Xbox Live accounts email address and press Enter.
- Enter your Xbox Live accounts password and press Enter.
- You will then be asked to confirm your account. Press Enter to complete the sign-in process.